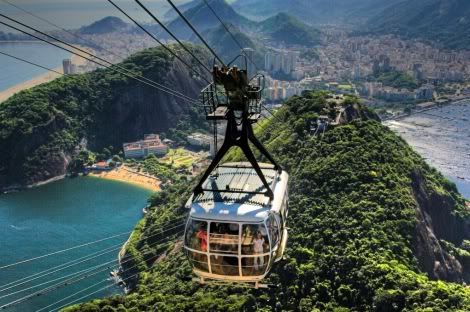 When people ask me what music I'm into it often leaves me speechless right there on the spot, absolutely dumbstruck and clueless what to say. What might seem as an innocent question, in reality is probably the most difficult, if not an impossible question for me. Seriously, what can you possibly say that could reflect your musical interests and still be understandable for others? This is especially difficult if I don't know the person in question too well and can't judge his or her own musical preferences. For instance, do I tell them I like psychedelic stoner rock? They might not get the phrase. Or should I just say very loud rock? In that case they might think I like Metallica and Linkin Park! So that's probably a bad idea also.
Often I just try to escape the question by saying I like many different kinds of music as long as it has a certain depth to it and was made by musicians who show a clear passion for their art. Hey, sometimes this even works! But other times people obviously find it too abstract and demand some clarification. In that case I try to name a couple of genres, just like I did on the staff page. Luckily people are often satisfied with that explanation – albeit a little puzzled – and if not I offer them to make an introductory mixtape. Lately I've discovered that of all the genres I usually mention, Brazilian psychedelica from the 60s and 70s catches the most attention. It seems that people are most curious about this genre, they often don't get a good grasp on what to expect from it.

But what sets Brazilian music apart from other music? I am by no means an expert on this subject, but I can at least give you a glimpse of my own personal views. For me it's the freedom in the arrangements; the rich and lavish percussion and the eclectic and ever-evolving structures of strings, flutes and other instruments. The songs are often overflowing with widely ranging instruments and many different kinds of percussion, all working together on a subtle, yet highly rhythmic groove. Soft melodies can effortlessly flow into hard grooving drum beats. There's a positive and upbeat energy radiating from every note played even when the musical subjects are reflective and sedate, which is a nice change to the gloom of most of their foreign counterparts.
My interest in Brazilian music is only from the last two years or so. One of my favorite radio shows Hatch on WFMU has been playing the occasional Brazilian tune for the last couple of years. This, combined with the excellent Satwa reissue on Time-Lag and later their Marconi Notaro reissue, finally led me into a whole new world of Tropicália and strangely infectious and hard grooving psychedelic rock.
Hopefully I can do the same for you with this collection of songs, taken from some of my favorite Brazilian late 60s and early 70s bands and records.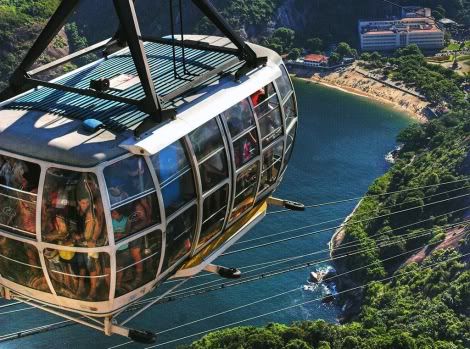 Pictures: Eduardo Azeredo
For more Brazilian music you can also have a look at the excellent blog Brazilian Nuggets.