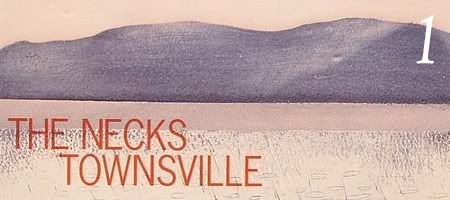 1. The Necks – Townsville (Milk of Fish / ReR)
MP3: Townsville (Excerpt)
Last October – in what normally would have been nothing but a typical autumn week with darkness setting in early and people wrapped in warm clothes, hiding from the cold wind – I experienced what was most definitely the musical highlight of the year for me. Maybe even the musical highlight of many, many years. That entire week the city was besieged by music and film dedicated to "minimalist" composer and legend Philip Glass. Every night we went to see several orchestras and ensembles play both of his old and new compositions and Glass himself performed two nights in a row. The second evening we sat front row, barely ten feet away from Philip Glass playing Mad Rush and parts from Metamorphosis, Einstein on the Beach, Glassworks, etc. solo on piano. Needless to say this was quite an overwhelming experience of which I was sure it would take me many years to see a concert again of equal superiority. So just when I thought it couldn't get any better, the very next day already that assumption was blown away by a dazzling performance of a certain – at that time still mostly unknown to me – Australian band.
That band was The Necks, consisting of Chris Abrahams on piano, Tony Buck on drums and Lloyd Swanton on bass. They were part of the Minimal Connection Series of that festival, which meant that they have basically nothing to do with Philip Glass' music in itself, but – according to the curator – have some indirect parallels to their approach to rhythm and repetition. Whether that connection is actually there or that the curator just made it up in order to book his favourite band is up for debate. However The Necks did seem to be influenced by the festival. Whether it was a deliberate decision or just a subconscious effect of witnessing Philip Glass' Music with Changing Parts which was performed by the Icebreaker ensemble right before their own set, there were certainly traces to be found in their playing.
Townsville is a recording from their performance at Riverway Arts Centre in Thuringowa, Australia on February 15, 2007 and is roughly similar to the one that I saw, although slightly more restrained. A fully improvised set of jazz-inspired minimalism, close to one hour, consisting of just one piece that gradually builds in an ebb and flow like manner. Traces of Charlemagne Palestine are clearly to be found in Chris Abrahams' free-flowing piano playing, however he has developed a unique style of his own that is constantly challenged by Lloyd Swanton's brooding patterns on bass and Tony Buck's delicate tapping on cymbals. The entire piece is just one organic movement, but inside there are infinite structures and patterns freely flowing into each other. As if Mark Rothko's Black on Maroon is slowly submerged by Katsushika Hokusai's Great Wave off Kanagawa. Its water drops continuously crashing down on the canvas, washing away the abstract patterns underneath. The dark colours gradually flowing into each other, adding new structures along the way. It's the kind of album that makes your imagination take over.
The astonishing thing about this piece is that never in its 54 minute duration does it come to a climax. The piece is constantly bursting with energy and the intensity heightens throughout the piece but they never truly let the full potential of that energy out. Instead they use that energy to continuously change the tempo of the music so that the listener is constantly challenged and roused. It is an almost tantric experience for the ears and mind.
I would love for everyone to hear this remarkable album in its entirety, the way it should be, but obviously that wouldn't be fair to the artists and their label. Instead I've decided to share with you an excerpt consisting of the first fifteen minutes. Hopefully sufficient to stimulate your senses enough to go out and buy the album to hear this wonderful piece in its full glory.
.
2. Frode Haltli – Passing Images (ECM)
MP3: Psalm
Like The Necks, Frode Haltli seems to have a perfect understanding of how to use a relatively simplistic approach to making music in order to evoke the deepest human emotions. They both however end up with entirely different results. Norwegian composer and accordionist Frode Haltli takes his inspiration from traditional Norwegian folk music, but adapts it to his own unique style in a particularly untraditional way. A collection of folk songs, dances and psalms are reinterpreted on this album and offers the listener a universe full of pondering beauty and eccentric sounds.
On Passing Images Haltli has surrounded himself with a select group of fine musicians: Arve Henriksen on trumpet, Garth Knox on viola and Maja Solveig Kjelstrup Ratkje adds her unique vocal improvisations. Throughout the length of the album they let their instruments play with the silence, seemingly letting the music breathe in between their sedate yet highly passionate playing. Even for ECM standards Passing Images has an exceptional romantic sound. It's mostly dark and quiet, but filled with hidden melodies and longing sighs. Therefore it's not an album for impatient listeners who want satisfaction on demand. But if you take your time and let the calm of this album take you over then I'm certain you do not wish to escape from its peaceful tone ever again.
.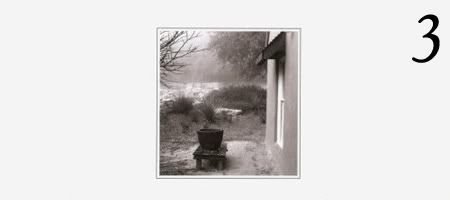 3. Sam Baker – Pretty World (Self released)
MP3: Odessa
Here's a man who can't really sing, but mostly just speaks. Who's deaf on one side, partially deaf on the other. And who can't use all his fingers while playing guitar anymore. I think we can safely say that this wouldn't be the most ideal situation for a singer/songwriter. And yet Sam Baker manages to make what has got to be one of the finest Americana albums in recent years. A devastatingly beautiful album that proves that real musicianship is just about unbreakable. The ear and hand injuries mentioned above were inflicted by a terrorist bomb on a train in Peru back in 1986. It almost cost his life. Eight others weren't that lucky. Despite all of this his lyrics are often surprisingly optimistic; he sees beauty in the little things. On the title track he sings about the beauty in our world just before the day gets going. And on Sweetly Undone he artfully writes about a man adoringly watching his lover.
I watch you at the pool
Slowly undress
Spread your towel on St. Augustine
Lay down and rest
Lay down and rest
Lay down in the sun
Lay down with your top
Sweetly undone
~ Sam Baker / Sweetly Undone ~
Earlier this month I catched his performance in Amsterdam with just him on guitar. The songs worked wonderfully in their stripped bare versions and he also proved to be quite an engaging character between songs, freely speaking about the meaning of his songs and his unlikely life story. One of the highlights on the album has to be the chilling – and not so quite optimistic – Odessa which features the angelic voice of Sam Baker's sister Chris. She opens the song with the traditional Hard Times Come Again No More before Sam Baker starts off and begins to tell his tale of a rich man's son who's self indulged lifestyle takes the life of the girl he loved. With Pretty World Sam Baker has proven to be one of the finest songwriters around today and I can only hope there are many more albums from him to come.
.
4. Meg Baird – Dear Companion (Drag City)
MP3: Do What You Gotta Do
With Dear Companion Meg Baird has recorded a wonderful, unassuming folk album of its most simple and traditional kind. Apart from her angelic voice there's only acoustic guitar, dulcimer and mandolin to be found. Featured on this album are two traditional songs, seven covers and two originals. Among the covers is my favourite track of this album, Jimmy Webb's Do What You Gotta Do. The moment I first heard this song playing in my local record store it floored me. Whenever I listen to this album I can't help but to fall in love with it all over again and ever since dropping the needle in the groove for the first time it has helped me through many nights.
Greg Weeks (with whom Meg Baird is a member of Philadelphian psych folk group Espers) has helped her record this album. He did a superb job of keeping the sound as pure and simple as possible. This also makes the album bring to mind the wonderful music of Anne Briggs, but Meg Baird clearly has her own unique style. Most notable on the two originals and of which especially Maiden in the Moor Lay is a very convincing and well-crafted song. Stripped bare of all possible pretentions, Dear Companion is fully devoted to the songs. A pure and honest approach that brings a very welcome variation to the modern custom for artists to bring as much experimentation as possible to folk music.
.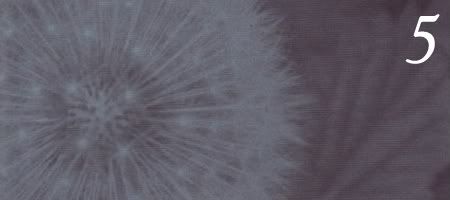 5. Oren Ambarchi – In the Pendulum's Embrace (Touch)
MP3: Inamorata
Australian guitarist and drummer Oren Ambarchi continuous to fine-tune his trademark sound on his fourth release for the Touch label. As always his sound is dark and plodding with just enough happening to never let your attention drift away during its 40 minutes. An album of hypnotizing beauty that slows down time to a near halt and heightens your senses to their maximum.
The album consists of three pieces that are similar in their approach and evolvement, but – after repeated listens – open up and show distinct diversity. He uses electric and acoustic guitars, piano, bells, glass harmonica, voice and drums, but they are played so scarcely and temporized that they are barely identifiable as actual instruments. On the opening track Feaver, A Warm Poison Ambarchi's drumming background becomes most notable with the track being mostly percussion driven. Although it is so well hidden that it's hardly recognizable as such. If you take rock music and slow it down and strip it bare almost completely you'll end up with Om. Slow it down and strip it bare even more and you'll basically end up with Feaver, A Warm Poison. The second track and highlight of the album Inamorata adds strings by Veren Grigorov that distinguishes In the Pendulum's Embrace from previous Oren Ambarchi albums. On the third track Trailing Moss in Mystic Glow Ambarchi continuous to develop his sound by adding soft and wordless vocals that blend into the dark sound quite perfectly.
In the Pendulum's Embrace is in many ways like an infinite ocean. Watch it from a distance and you'll see nothing but a vast blue surface that hardly changes. But if you let yourself be submerged by it and look underneath its surface then you'll see the hidden dynamics of the ocean with secret currents continuously working together and changing its composition. In the Pendulum's Embrace is well worth the plunge.
.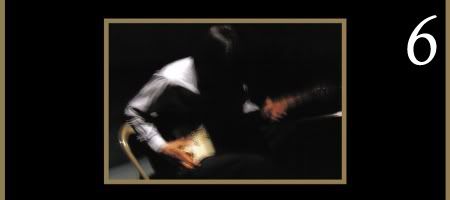 6. Loren Connors – The Hymn of the North Star (Family Vineyard)
MP3: Part Two
Barely more than a whisper or curling cigarette smoke softly floating in the air in slow-motion like in a Kar-Wai Wong movie. Ultimately a blues guitarist, Loren Connors possesses a truly unique style that shines in subtlety. And on The Hymn of the North Star, an LP-only edition of 499, he is more subtle than ever. On this album we find Loren Connors, now 57, in his most minimalistic approach, barely touching the strings of his electric guitar. And yet filling the room with infinite atmosphere. He plays with silence and delicately places the fragile sounds of his electric guitar in between. The tape-hiss becomes part of the sound.
Earlier on I compared elements of The Necks with Mark Rothko's art. Similarly in a terrific write-up in the Chicago Reader The Hymn of the North Star is – along with the music of Keith Rowe – compared with Mark Rothko. This comparison seems to work really well as Connors is just as relentless as Rothko was to reveal truth by using simple expression. The Hymn of the North Star is a downright masterpiece that challenges silence like only Loren Connors can.
.
7. Paul Duncan – Above the Trees (Hometapes)
MP3: Red Eagle
Paul Duncan has delivered by far the best singer/songwriter album in the pop/rock genre of 2007. At the heart of the songs on Above the Trees is Paul Duncan's soft and hushed voice, vaguely resembling Will Oldham or Thomas Dybdahl. His dreamy, mostly sedate songs are fleshed out by a group of remarkably skilled musicians, giving the album a very full sound and an almost romantic feel to it. Musicians who previously worked with Smog, Grizzly Bear, Tortoise, Jim O'Rourke, Cursive, Rhys Chatham and many more.
Every year has its albums that have a certain depth and sophistication to them and still prove to be accessible for a relatively large audience at the same time. Last year we had Joanna Newsom and Beirut for instance. This year we have Paul Duncan who does this even better and just about made the perfect record in its genre that shows true craftsmanship. The production on this album is rich and warm. Whereas for instance the latest of major label artist Rufus Wainwright sounds like it was recorded in a (very expensive) tin can, Above the Trees sounds like a dream with Paul Duncan's soft voice being carried by a wide-ranging palette of instruments.
Above the Trees is a remarkable, heartfelt album that feels honest and sincere in its intentions. It's the kind of album that immediately grabs you at the first listen and never lets you go.
.
8. Winter Family – Winter Family (Sub Rosa)
MP3: Salted Slug
Winter Family consists of Israeli artist Ruth Rosenthal and French musician Xavier Klaine. Together they make a strange, yet highly enticing combination of spoken word and piano compositions. Ruth Rosenthal reads her texts in English and Hebrew. Underneath her words, Xavier Klaine lays down a wonderful carpet of sounds coming from piano, harmoniums and pipe organ. The remarkable thing about this album is the diversity in sound in which they explore their collaboration. Some songs consist of nothing but fragile piano compositions with Rosenthal quietly reading her words on top of them. Other songs – like Nous Les Vivants – have loud church organs creating massive, echoing soundscapes with Rosenthal dramatically shouting at the listeners. And then there's a lot in between.
Xavier Klaine's compositions in themselves are easily strong enough to make for a beautiful album. Comparisons could sometimes be made with this year's also rather excellent album by Rafael Anton Irisarri called Daydreaming. But the combination with spoken word is what really makes this album such a hugely compelling listen.
.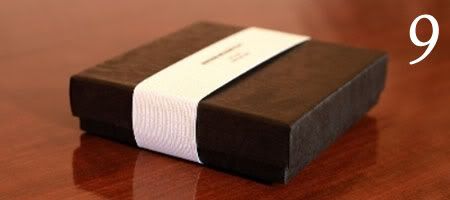 9. A Broken Consort – Box of Birch (Sustain Release)
MP3: The Elder Lie
This album was a downright surprise to me. A Broken Consort (aka Richard Skelton) delivers a beautiful multi-layered work of accordion drones, strings, piano, percussion and many other instruments that makes your living room come alive. Close your eyes and you'll feel as if your living room walls have turned into big trees, thickly packed with leaves, gently rustling in the wind. The sound is extraordinarily organic and continuously develops in an ebb and flow like manner. Its four tracks show lots of variation and each has a distinctive feel to it, but together they truly feel as one.
I cannot recommend this release highly enough if you're into ambient and drones. This album envelops you in a highly emotional way. Nice detail is the fact that if you buy this album your name will be typed down on the sleeve and insert which makes the (already gorgeously packaged) album even more personal. The first edition of only 28 even came in a wonderful jewellers' box. Despite its lack of vocals this is the most human album I've heard this year for the comfort and solace that it brings in a way that music is rarely capable of.
.
10. Supersilent – 8 (Rune Grammofon)
MP3: 8.5
Norwegian avant-garde/jazz super group Supersilent is back with a new studio album and again they don't fail to impress. Over the years they have explored and expanded the boundaries of jazz and created an entirely unique sound for themselves. Consisting of Ståle Storløkken (keyboards), Jarle Vespestad (drums), Helge Sten aka Deathprod (electronics) and Arve Henriksen (trumpet), Supersilent again shows not to be afraid to explore new grounds. However their trademark sound is easily recognizable on this album, with Ståle Storløkken's unique keyboard sounds, scaring the living daylight out of every first listener.
Each track again is entirely improvised and is full of gloomy, unworldly atmosphere. My favourite of its eight tracks is the fifth. One of the most spectacular songs I've heard this year that starts off with a bizarre, mechanical voice shouting. After about four minutes the song finally kicks in and for the rest of its twelve minute duration it takes us along for a ride like on Supersilent can, constantly brooding and adapting. This is an album that – like all previous Supersilent albums – probably takes some time to settle in, but at the same time is so rich of ideas that you can listen to it innumerable times without ever growing tired of it.
.
The rest of year-end list:
11. Mariee Sioux – Faces in the Rocks (Grass Roots)
12. Andrew Chalk – Time Of Hayfield (Faraway Press)
13. Agitated Radio Pilot – World Winding Down (Deadslackstring)
14. Christa Pfangen – Watch Me Getting Back the End (Die Schachtel)
15. Marc Ribot – Asmodeus: Book of Angels Volume 7 (Tzadik)
16. Suishou No Fune – The Shining Star (Important)
17. Hala Strana – Heave the Gambrel Roof (Music Fellowship)
18. Vic Chesnutt – North Star Deserter (Constellation)
19. Sir Richard Bishop – While My Guitar Violently Bleeds (Locust)
20. Magik Markers – Boss (Ecstatic Peace)
21. Giuseppe Ielasi – August (12K)
22. Astral Social Club – Star Guzzlers (Qbico)
23. Slow Six – Nor'easter (New Albion)
24. Paul Metzger – Deliverance (Locust)
25. Michael Fahres – The Tubes (Cold Blue Music)
See also:
Moka's top 12 albums 2007
2007 so far
Largehearted boy's 2007 year-end music lists
Moka's top 12 albums 2006
Bubbachups top 10 albums 2006
Moka's top 5 albums 2005